The leader of the pack, advanced ShockLog 298 with sophisticated electronics and software, succeeds the ShockLog RD 298 F series.
With the versatility of several g ranges and frequency filters to choose from, applications for the 298 are endless. Used extensively around the world on transformers, rotors, switchgear and generator sets, long distance, rough terrain, this model is best suited to handle the knocks and record them.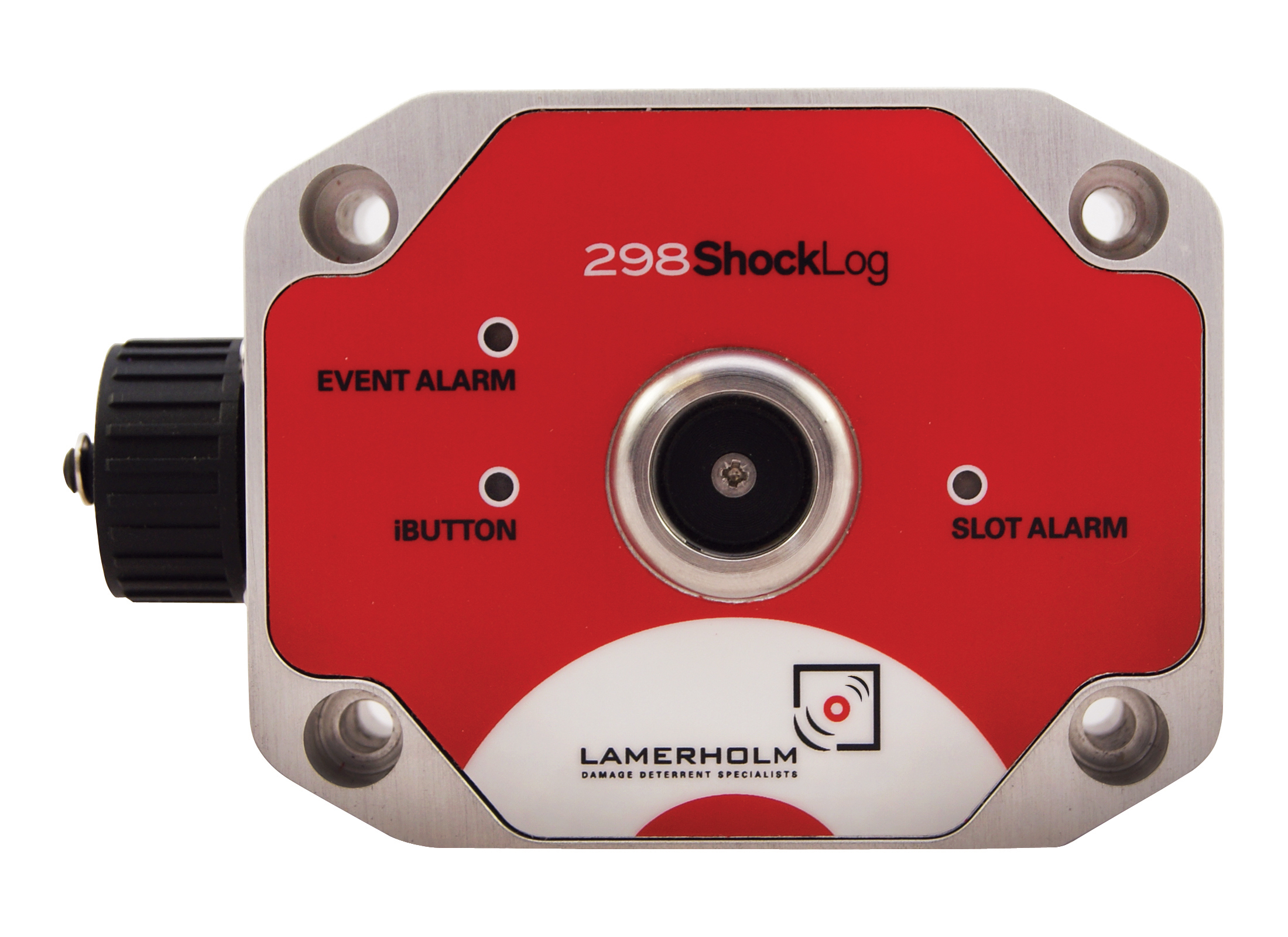 SHOCKLOG® 298
ShockLog® 298 monitors and records shock, vibration, and environmental conditions experienced by any type of structure or equipment, whether in use, in transit, or in storage. With the capacity to record data for 870 events and 262,000 time slots, the device alerts you whenever damage may have occurred so you can respond promptly.
Optional sensors extend the value of your ShockLog by providing more intelligence about your environmental journey:
Tilt and Roll includes a record of tilt and roll data.
GPS records GPS positioning for every event and summary interval.
Radio Frequency (RF) allows you to transmit and receive information to an RF Base Station module attached to your PC.
Features :
Recor

ds impact events; max peaks X, Y, and Z; gRMS; and internal temperature

Sensors record direction, amplitude, and duration of impact force

Field-proven triaxial piezoelectric accelerometer technology

USB and iButton® data transfer options

Self-contained unit design, free of cables and wires

Programmable wake-up values for maximizing battery life

User-definable warning and alarm levels

LED lights for visual notification of alarms and warnings

IP67-rated, RF-screened

Up to 18 months of battery life

Option to build temperature/humidity sensor into unit, or add a temperature/pressure/humidity accessory sensor

Captures coordinates when event occurs at summary intervals with GPS (optional)

GPS allows users, through hyperlinks, to pinpoint the exact location of an event and summary with the use of Google Maps (optional)