3.5" large screen with no image cropping, high brightness screen to show image with no detailed information lost even outdoor or in highlight

Friendly UI, easy to use without training

Four image presentations-IR, visible, PIP and MIF
Rugged and compact design, metal internal structure

Standard Micro USB interface for data transmission and charging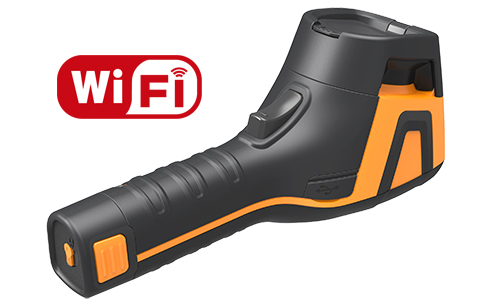 Removable Large capacity Li-ion battery, 4 hour working time

Optional Wi-Fi connection with notebook or mobile

Multi native charging model is selectable(the adapter/computer/car charger/dual battery charger)
Standard accessories: Thermal camera/ USB power supply with multi plugs/ USB cable/ Adapter/ User's manual/ Product CD/ SD card/ Wrist strap

Optional accessories: Camera carring pouch/ Battery charger/ Li-ion Battery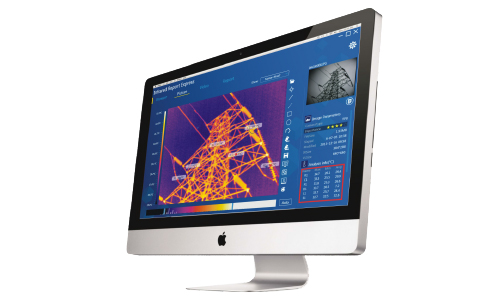 IrAnalyzer on PC terminal
Images capturing by an infrared camera is only the first step of an infrared inspection. Guide IrAnalyzer will help you accomplish the full inspection process until a professional report is submitted.
Various images and videos resources

Image processing

Video analysis

Preference settings

Report generation in PDF or WORD format
App on mobile terminal
You can import images or videos to the mobile devices, process and analyze on them to get an immediate report, or you can also share the results with your fellows or decision makers. With the APP installed on the mobile devices, you can also free your hands during the inspection to get some relief. The APP will support you to accomplish all basic operations on the camera, such as focus, shutter action, electronic zoom, palette shift, image modes shift etc.
Live video transfer wirelessly

Camera operation control remotely

Powerful analysis and report generation

Immediate inspection results sharing

Brochure