Laser Shaft Alignment Kit QB701M
Pump and Motor Alignment Kits
Vibration Analyser / Laser Shaft Combo Kits
QB 701M Laser Shaft Alignment System
QB 701M Laser Shaft Alignment System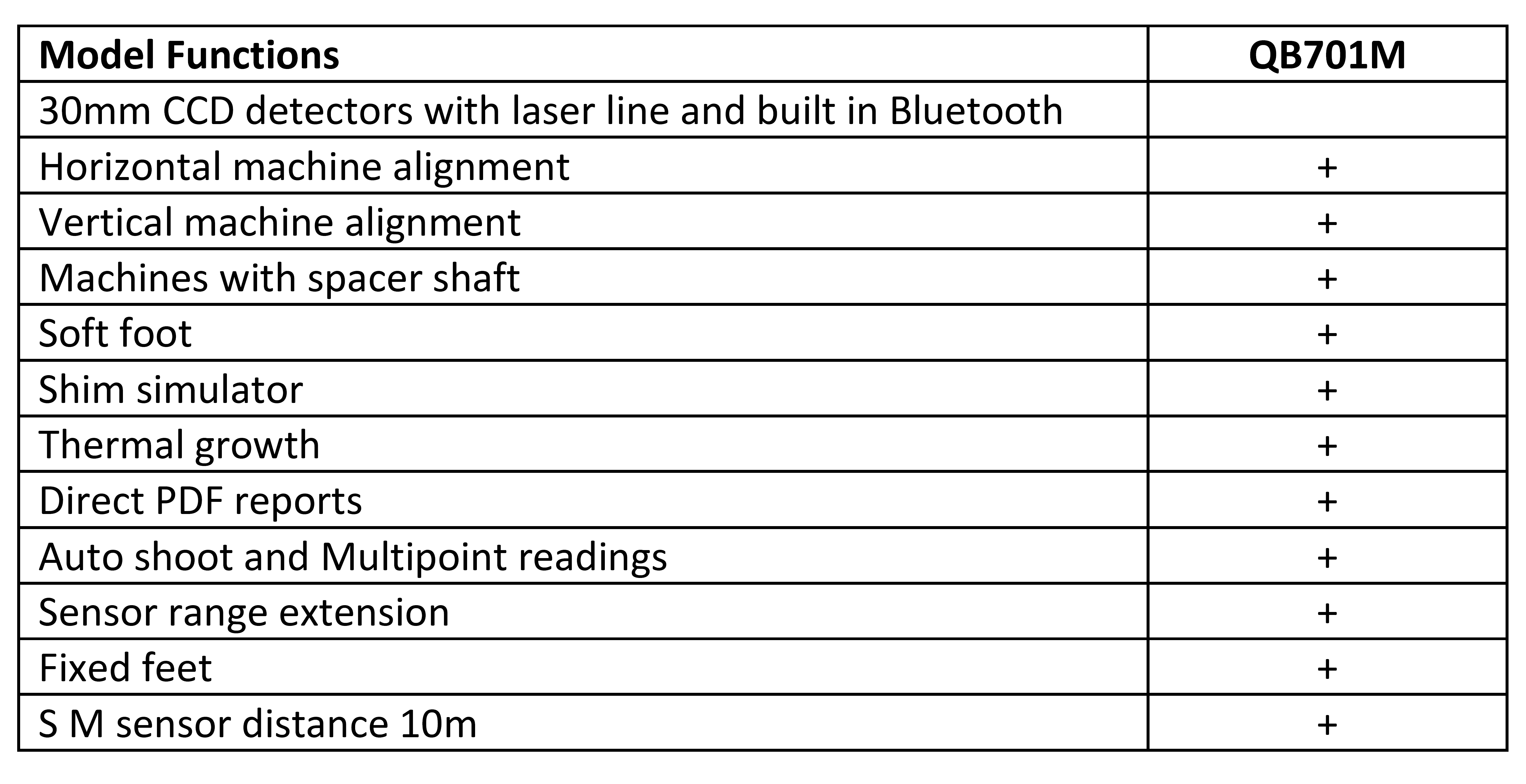 CCD sensors with built in bluetooth
QB701 is designed for the easy and precise measurement of shaft axis misalignment on coupled machines and the calculation of movable machine adjustment required, eliminating misalignment that exceeds permissible tolerances. Machine alignment refers to the adjustment of the relative position of two coupled machines, e.g. motor and pump, so that the center line of the axis will be concentric when the machines are running under normal working conditions. Available in the basic QB701S model or the full featured QB701M. Upgrade from QB701S to M is possible by buying a licence code locally, no need to return equipment to factory.
Functions of QB701M
Horizontal and vertical shaft alignment

Machines with spacer shafts

Soft foot

Shim simulation

Thermal growth

Direct PDF reports

Auto shoot and multipoint readings

Sensor range extension

Fixed feet

10m sensor distance
Specifications and Features
Transducers with built in Bluetooth and rechargeable batteries, CCD detectors with 30mm laser line

Up to 10m distance between transducers

Visible red 635-670 nm, <1 mW laser

1% + 0.01, measurement accuracy

0.01 or 0.001 mm display resolution

Windows style operating system

Print a report via the database software on your PC or save it directly into a .pdf file on the device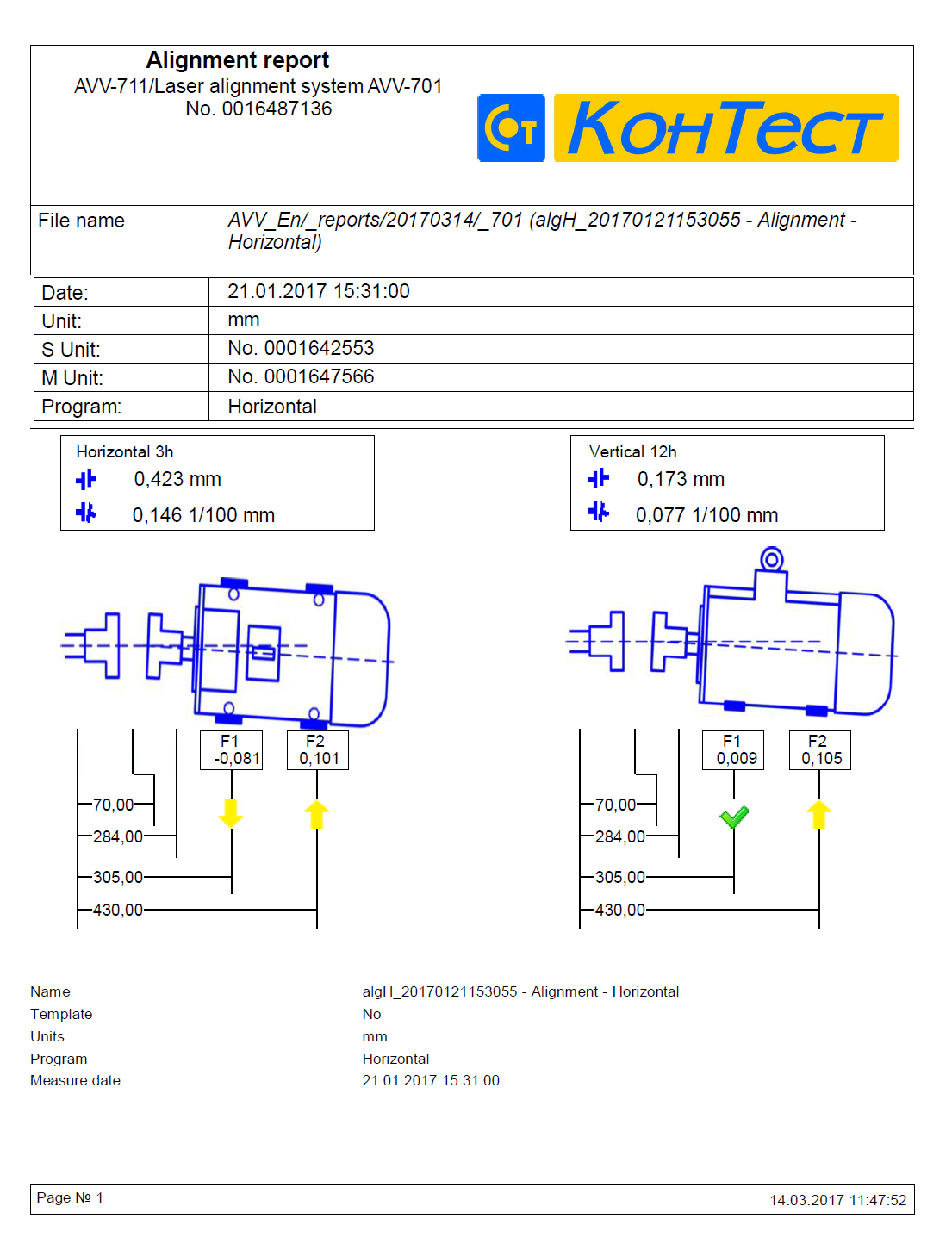 System Package includes
Colour display control unit with 10 hour battery life and IP 65 enclosure, 2 x 30mm CCD detectors with built in Bluetooth, 2 x 150mm and 2 x 90mm threaded rods, 750mm shaft diameter chains, Universal V shaft brackets, CD with "ConSpect" software, USB cable, USB type charger, Carry case, Manufacturer's verification certificate valid for 2 years, 50 month limited warranty.

Brochure