SF6 Gas Analyser
SF6 Dewpoint, purity and gas decomposition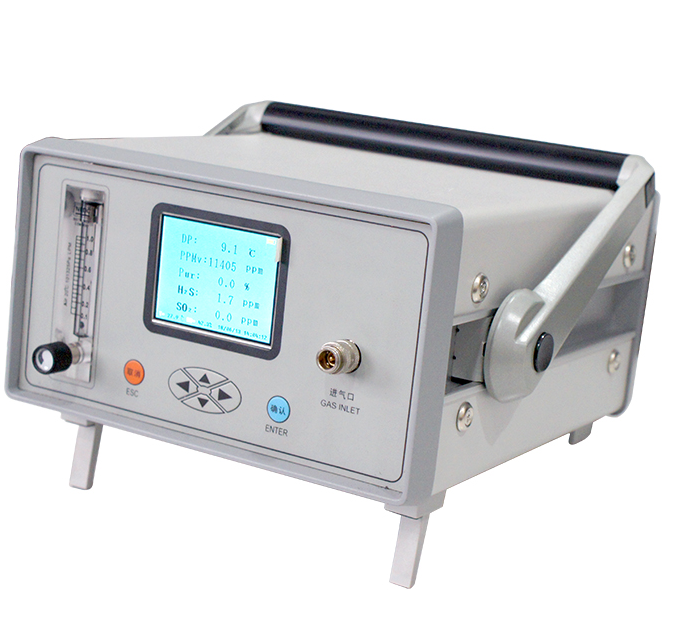 Data Storage : 200 sets of test data can be stored.

Curve function : The large screen curve shows the dew point measurement process.

Display : dew point, micro water (ppm), SF6 purity, SO2, H2S content, ambient temperature, ambient humidity, time and date.

Built-in power supply : Built-in rechargeable battery, 10 hours of continuous operation.
Specifications:
Purity
Measuring Range : 0%~100%

Measurement accuracy : ±0.5%

Measurement time : <2mins
Humidity
Measuring range : -80 ℃~+20 ℃

Measurement accuracy : ±1℃

Response time (+20℃) :

63% needs 5s,

90% needs 45s(-60℃~+20℃)

63% needs 10S,

90% needs 240s(-80℃~-60℃)
H2S
Measuring Range : 0~100ppm

Minimum detection : ≤0.1ppm

Accuracy : ±0.5%

Stability : 0~100ppm

Repeatability : ≤2%
SO2
Measuring range : 0~100ppm

Minimum detection : ≤0.1ppm

Accuracy : ±0.5%

Stability : 0~100ppm

Repeatability : ≤2%