Belt Tension Meter
Measure The Tension Of Belts Electronically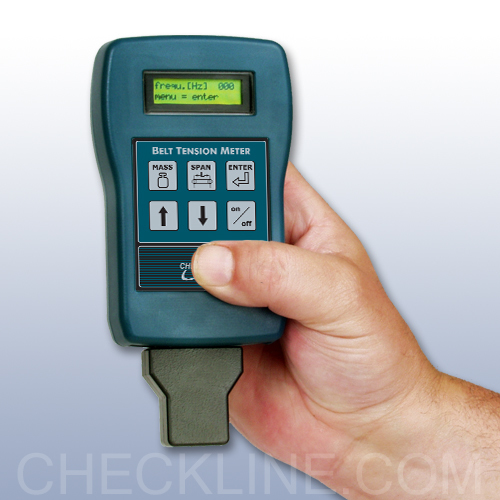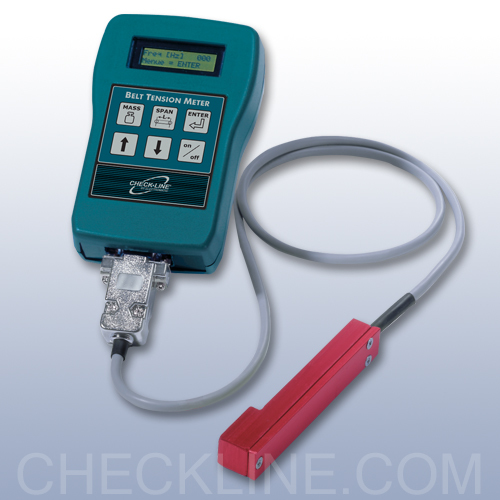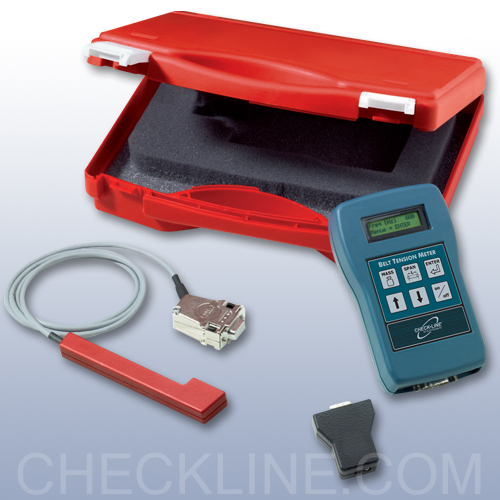 The CHECK-LINE® BTM-400PLUS accurately measures the static tension of flat, V and ribbed belts of rubber, leather, fabric and composite materials by measuring the natural frequency (Hz) of a segment of the belt that has been tapped and then converting it into tension units of newtons (N) or pounds force (lbf).
The instrument uses a pulsed ruby red light source to measure the natural frequency of the vibrating belt. Unlike competitive models, the BTM-400PLUS is NOT affected by ambient noise, providing quick reliable results in all production and field applications.
Supplied with :
Two separate Sensors a plug-in type for one-handed operation and a cable-connected type for measuring belts with limited access space.

Brochure

Consistent, accurate tension readings every time

Compact and light

Easy to use

LCD screen with black light

Output readings measurable in hertz, pounds or newtons

Improved frequency range from 10 – 5000 hertz

20 memory registers for belt constants

This device works on any type of synchronous belt drive system, including V-belt drives.
Anyone can operate the Sonic Belt Tension Meter by inputting the belt width and length, and then holding the sensor near the belt to measure its vibration.
It can measure a frequency range of anywhere from 10-5000 hertz, and has 20 memory registers for belt constants. To make things simple, it has a clear LCD display screen with a back light.

Brochure