Articles
Surveys offered
Impact Instruments performs the following surveys on behalf of customers at their premises :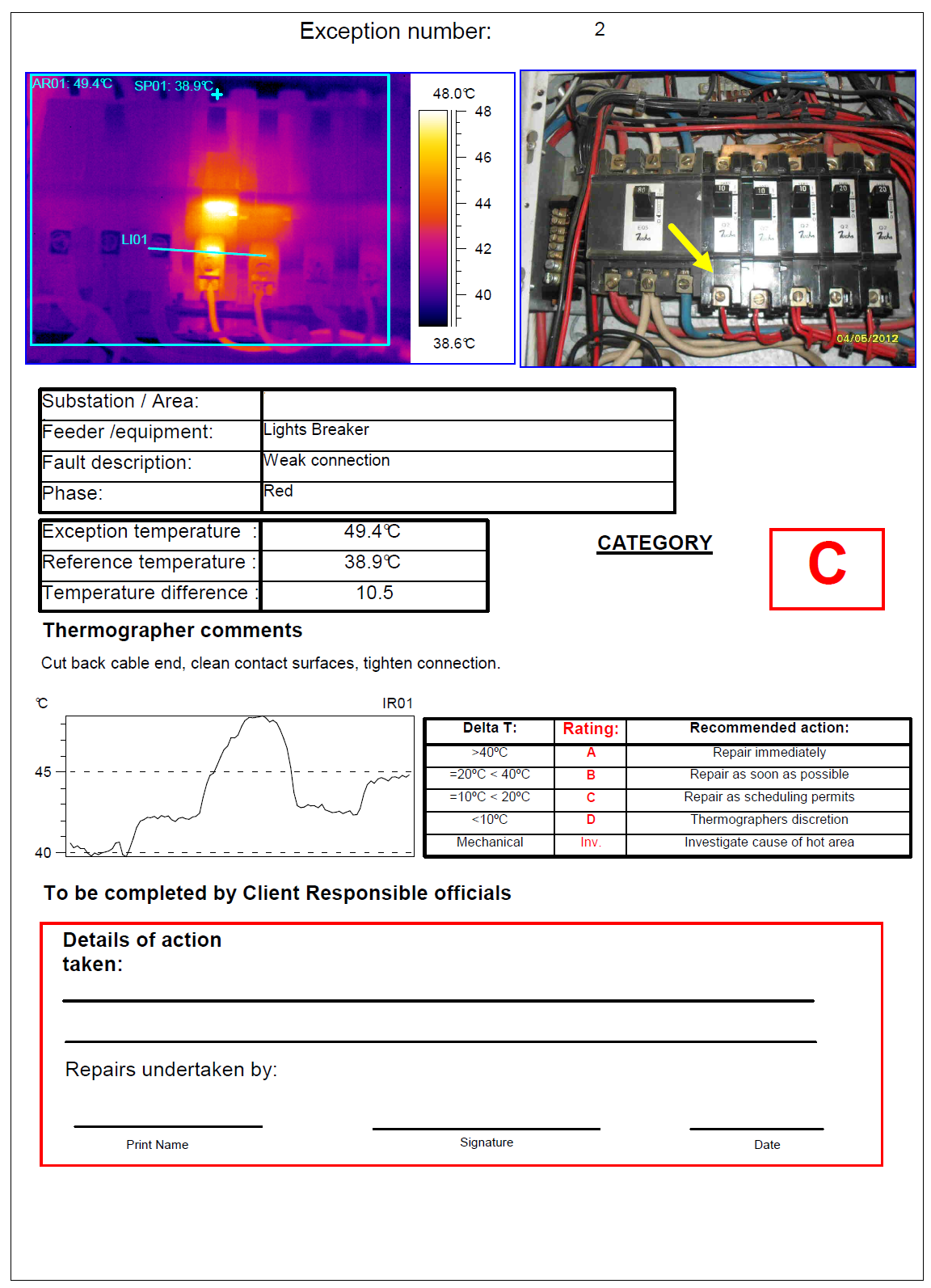 Infrared Scanning

Infrared scanning is performed by a qualified thermographer with at least an ITC Level 1 certification and two years experience. All infrared
cameras are calibrated on an annual basis. Surveys include the thermographer taking both digital and thermal photos at the client's premises,
downloading of images into software, matching of areas, section, measured points, etc. with photos, analysis, recommendation and grading of fault.
Production of hard copy report, in format required (hard copy only, or hard copy and cd).
If the inspections are for electrical installations, it is recommended to do the inspection under load conditions, in order to get an accurate indication
of faults, and the presence of your electrician to facilitate the opening and closing of panels is required. On the day of inspection, it would be an
advantage if the panels to be inspected could be identified and opened and ready for inspection, prior to the arrival of the auditor.
Vibration monitoring is performed by a qualified mechanical engineer with at least two years experience.

A route of measurement points is created
in the Condition Monitoring Software and uploaded to the portable vibration data collector, which is used on-site for data collection and later download.
Horizontal, v
ertical and a
xial readings are collected on bearings of all identified equipment.
Velocity readings are used to assess the overall mechanical condition of the machine and pick up problems such as imbalance, misalignment, mechanical looseness.
Acceleration and enveloped
acceleration, are used to assess the condition of the rolling element bearings and gears (if any) in the application.
A hard copy report and cd will be compiled and consist of :
Measurement location and overall vibration values at this point

% of change between the last measurement and the previous measurement (only available after 2 data collections)

Alarm status for the overall values (Alert and/or Danger)

Diagnosis for the machine

Recommendations, if any

FFT spectrum and/or time trace showing the problem on the machine if any

Trend plot (available after at least 2 data collections)

Discussion on the problems detected